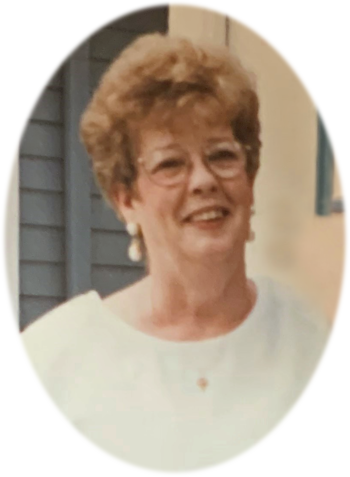 Shirley Nagel
Dates
December 24, 1934 - September 25, 2022
Obituary
Shirley Nagel, 87, of Mitchell, SD, died Sunday, September 25, 2022, at Edgewood Mitchell. Funeral Mass will be 2:00 PM Friday, September 30, at Holy Spirit Catholic Church in Mitchell. Burial will be in Calvary Cemetery in Mitchell. Visitation will be Thursday from 5-7:00 PM at Bittner Funeral Chapel with a 6:30 PM prayer service.
A live stream of the funeral service can be viewed at: https://youtu.be/TVatwlg1Vf0
Shirley Eileen Nagel was born December 24, 1934, to Francis and Eileen (Murphy) Agnitsch in Pipestone, MN.
Shirley attended the School of Nursing at St. Luke's Hospital in Aberdeen, SD. After graduating, she married the love of her life, Bob Nagel. To this union, they had three daughters.
Shirley dedicated her life to nursing, friends, and family. She loved her "lunch bunch" and Jami called her "Shirley the Shark" as it was almost impossible to beat her at a hand of Spite and Malice. Shirley cherished her time with her great-granddaughter, Tatum, who called her GiGi.
Shirley is survived by her daughter, Michele (Ernest) Weyer of Greely, CO and their children, Christena (David) Isakson and Guy (Jacque) Weyer; daughter, Jami Peterson of Mitchell and her children, Skyler (Elise) Peterson, Talon and Tatum (Jacob Rosemore) Peterson, and Jamin Peterson; siblings, Tom (Diane) Agnitsch of Aberdeen, SD, Mike (Diane) Agnitsch of Omaha, NE, Rita (Tom) Gates of Mitchell, SD, and Rick Agntisch of Mitchell SD.
She was preceded in death by her love, Bob of 64 years; a daughter in infancy, Veronica; grandson, Robert; her parents; and brother, Joseph.
Visitation(s)
Date
Thursday, September 29, 2022
Time
5:00 PM - 7:00 PM
Location
6:30 PM Prayer Service
Bittner Funeral Chapel
805 W Havens Ave
Mitchell, SD 57301
Service
Date
Friday, September 30, 2022
Time
2:00 PM
Location
Holy Spirit Catholic Church
1401 W Cedar Ave
Mitchell, SD 57301
Cemetery
Calvary Cemetery
Mitchell, SD