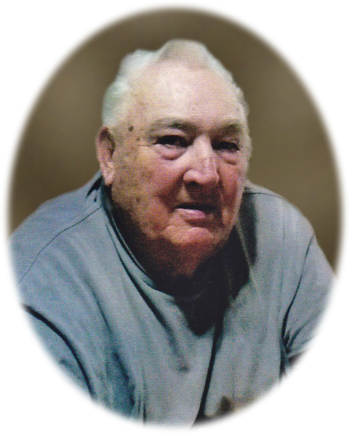 James Hallman
Dates
April 29, 1929 - December 4, 2022
Obituary
James Hallman, 93, of Kimball, SD, died Sunday, December 4, 2022, at Platte Health Center. Funeral services will be 10:30 AM Friday, December 9, at Kimball Protestant Parish in Kimball. Burial will be at Sunset Memorial Cemetery in Mitchell. Visitation will be Thursday from 5-7:00 PM at Kimball Protestant Parish. Arrangements by Bittner Funeral Chapel.
James Gilbert Hallman was born April 29, 1929, to Walter and Hannah (Peck) Hallman in Buffalo County, SD. James lived and farmed in Brule County. He was a Korean War Veteran.
James was united in marriage to Dorothy Benda on March 17, 1955, in Lyman County.
James enjoyed hunting, trapping, fishing, reading, farming, and raising livestock. He loved his kids and raising a large family. He was a lifetime member of Pheasants Forever.
James is survived by his wife, Dorothy; sons, Dan, Don, Duane, and Darrell; daughters, Deb, Darla, Deanna, Denise, Donna, Polly, Lois, Mary, Ruth, and Kay; sisters, Mary, Madonna, and Marlene; and numerous grandchildren and great-grandchildren.
He was preceded in death by his son, David, one grandson, four brothers, and four sisters.
Visitation(s)
Date
Thursday, December 8, 2022
Time
5:00 PM - 7:00 PM
Location
Kimball Protestant Parish
301 S Babcock St
Kimball, SD 57355
Service
Date
Friday, December 9, 2022
Time
10:30 AM
Location
Kimball Protestant Parish
301 S Babcock St
Kimball, SD 57355
Cemetery
Sunset Memorial Cemetery
Mitchell, SD